Today was Braxton and Jennica's last day of school. Their program was adorable. We have just loved the preschool at Legacy elementary this year. Miss Cheri is wonderful!
It was so good to see both of them sing their solo parts and not be afraid. Were a little shy in front of a crowd around here so it was nice to see them do it.
Braxton got to lead the group in. . . . which he absolutely loves. He is really in to being the leader.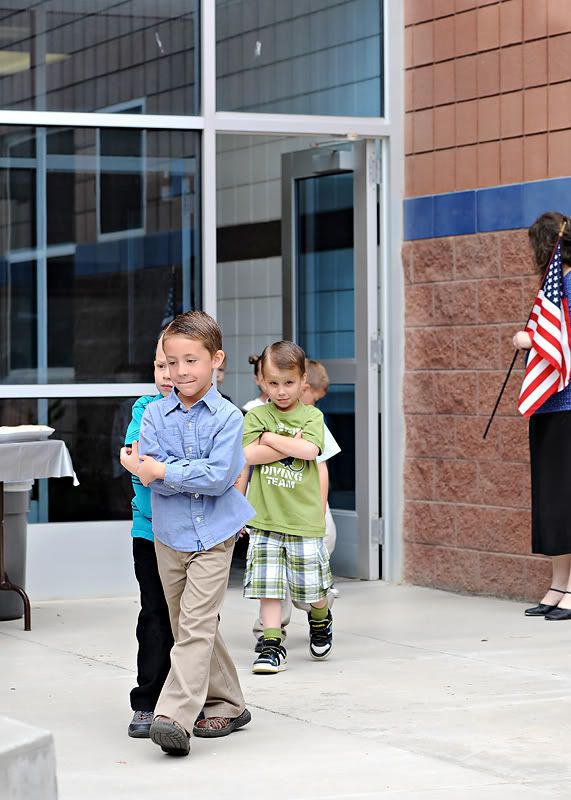 A little dance that the parents got to participate in.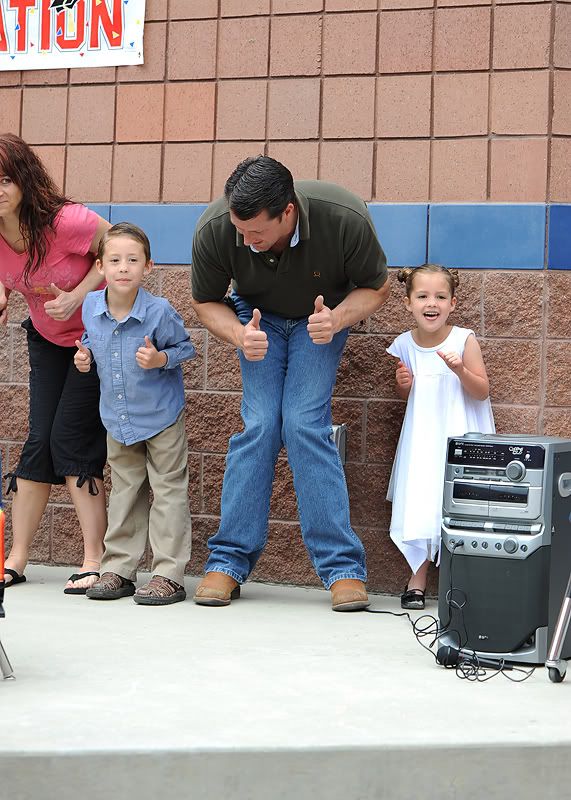 Jennica singing her solo part.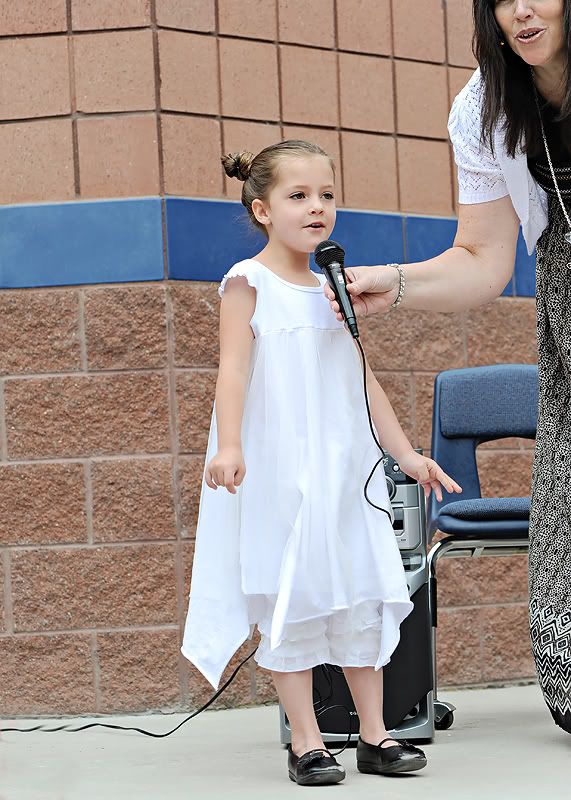 Braxton and Miss Cheri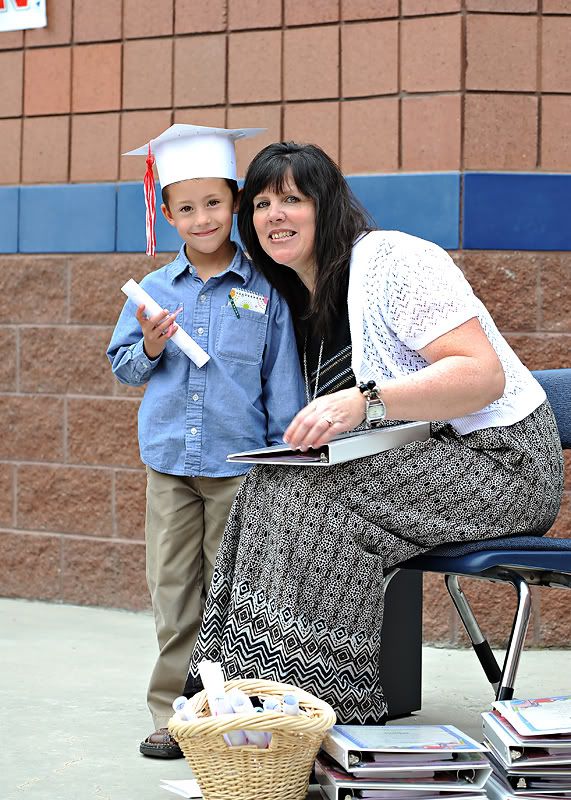 This is Kevin. He was in my twins preschool class. He taught them both so much. They always talked about him. He has no legs or arms but he is just the happiest kid and was adorable at the graduation.
Afterwards Dad took them out to lunch and I took them to the park until we had to go and get Baylee at 3:30.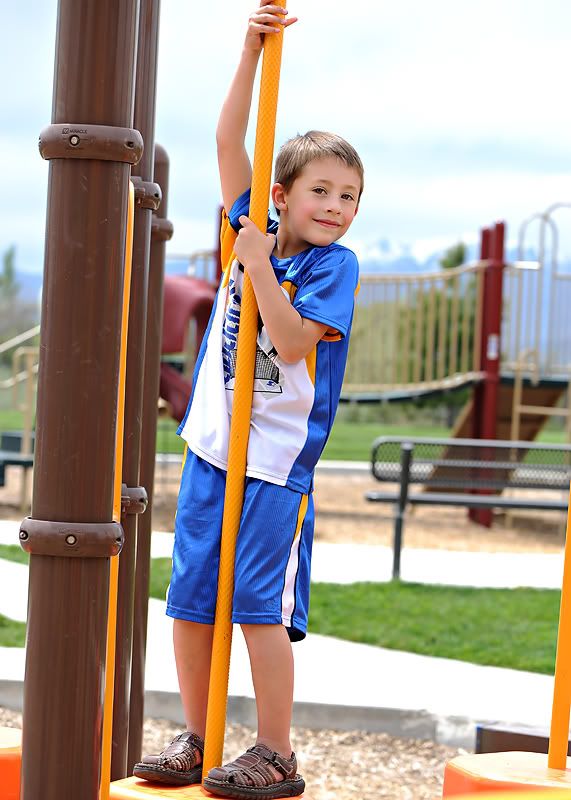 Braxton got a little nervous.