The Bunker's had their annual "Red Neck" night on Saturday. We started out having dinner at David's sister Gayle's home. We had hot dogs, hamburgers, creamy jello, beans, and potato salad. Yummy!
Then we went to the fair grounds and listened to really loud music while cars hit each other. Braxton loved it! Jennica, not so much. She wasn't feeling well and I considered staying home with her but at $10.00 for a pre-paid ticket I hated to do that. I gave her motrin, packed a blanket and she seemed to do fine. I know I'm a bad Mom. But, hasn't everyone done that at least once? Especially since she was on the tail end of it. Off the subject but why are kids getting sick in the summer anyways? Wierd.
Anyways, we had tons of fun and are looking forward to doing the same thing next year. I highly recommend it.
The Cars and The Crashes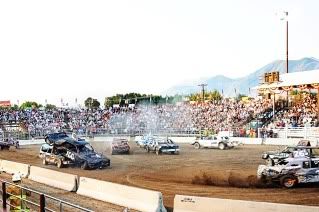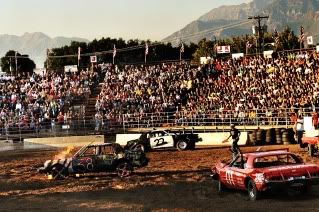 Jennica's personal favorite car: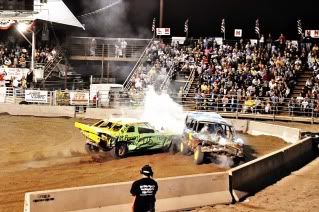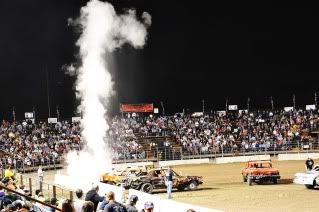 The People: Did I mention their were some real rednecks there?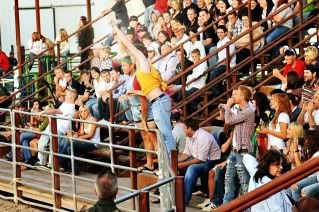 Braxton loved the car crashes the best!