I think the kids partied all day long at school yesterday. I went to two costume parades and then helped in the twins class for their Halloween party. So fun. Some people think that it's a waste to spend so much time in school having parties. Not me. I love it. Great memories for them. . . and they need something to make school fun.
As I dropped them off in the morning.
Jennica wore her wedding dress
Braxton was a cowboy.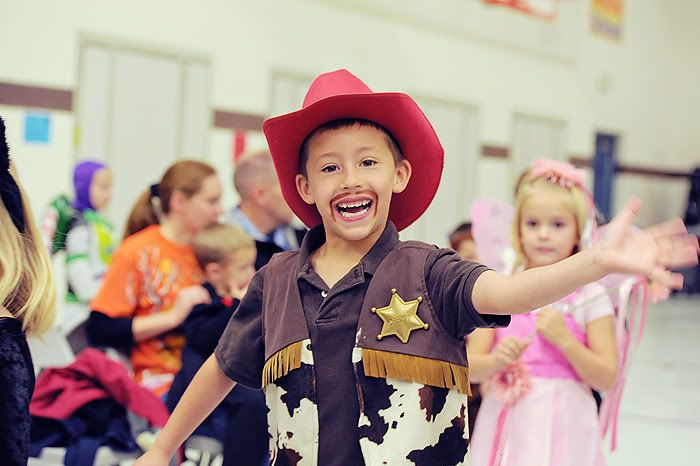 Baylee