We went to a horse show tonight and watched Zach's (David's horse partner) horse perform. She took second and won $1,200.00 tonight. She was a really nice filly.
David wants me to think about photographing horse competitions so I did my best. I don't have the right equipment though. I love my wide angle lens but I need a zoom lens for this. I'm trying to talk David into buying it for me (since it would benefit him horse wise). But, it is a $1,800 lens so I think it may have to wait. But, the world show is coming in December and I'm sure David would love to get some cool action pictures of our stallion Buck's N Moore performing. So, we'll see. . .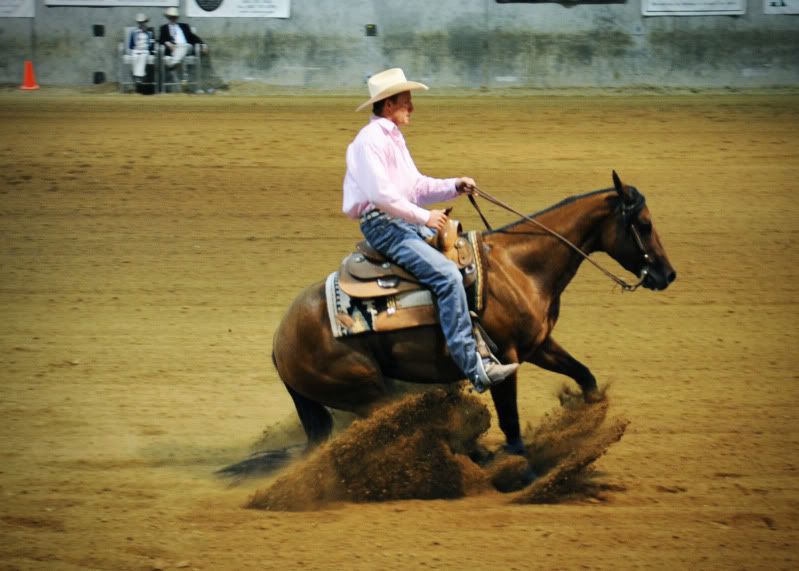 This is how I found Jennica after school today. She fell asleep on the couch. I just thought it was funny that it was on the arm. She's a cute little pickle.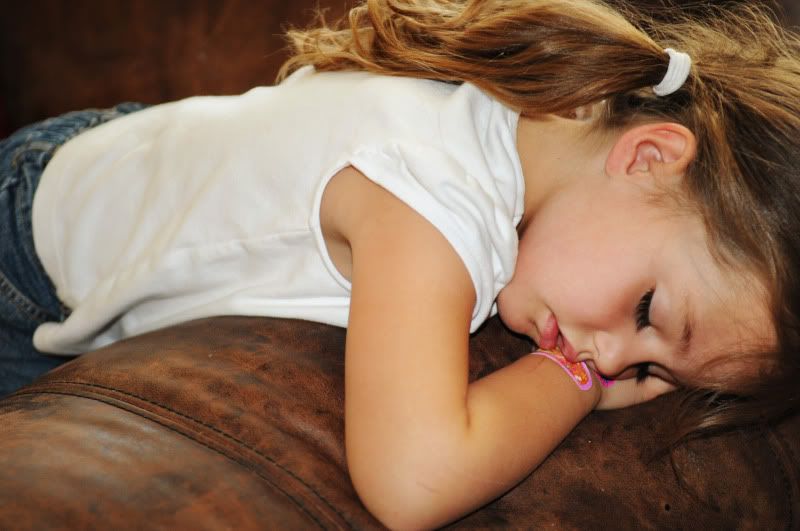 Braxton and Jennica have been so funny lately. They have been asking me the most silliest questions. "Mom whats under your skin?" I'll say, "blood and bones". "Well, whats in blood?", I'll say, "water, salt, and nutrients". "Well, whats in water, salt, and nutrients?", I'll say good things that keep your skin and bones alive and healthy." "Well, whats in bones?", I'll say "hard things to hold your skin and blood up," I know I get really technical. "Ohhhhhhh, I never knew that. By this point I'm hoping that we can move on - sometimes we do and other times I may spend fifteen minutes trying to think whats inside things. So far I've had to explain whats inside milk, water, skin, bones, blood, eyeballs, noses, and stomachs.