We went to the kid's elementary schools pumpkin walk again this year. We froze our tushes off. I think it was 40 degrees or some insane temperature.
Sandals were not the most wise choice in footwear.
Afterwards we went to Kohlers to buy some hot chocolate and donuts. We didn't want to stand in the long line at the pumpkin walk when it was sooooo cold. David ran in to get the groceries and decided to buy some bread as well. When he came out he said he saved over $40 by purchasing wisely. He made me go in and take a picture of the sale sign.
Baylee decided to marry off her female bunny to her friend's Savannah's male bunny. They made invitations and sent them to friends and everything. Baylee asked me to buy treats - a bag of Danish donuts - (their white) and some doilies for decorations.
I was also the photographer.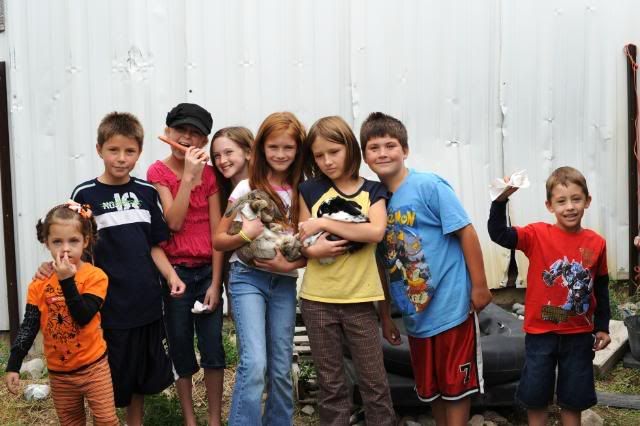 Lastely, I had to post a picture of Baylee's best friend Savannah. While Baylee was at activity days Savannah helped me find all of my baby kittens and helped me take pictures of them for KSL. Can I just say that it really comes in handy to be a photographer when you have to give away something like a kitten. I'm down to one kitten. I had twelve to give away. I ran over one - and the other one disappeared. Another note: I have an appointment with a veteranarian next week. No more kittens. Shhhh. . .my kids don't know.