I took Braxton and Jennica down to the studio to get some valentine pics of them. Those two are so funny - if it's not their idea they don't want to do it. It's a little frustrating to me. After the shoot Jennica said, "Mom, are we your best clients". I just had to laugh and tell them that they definitely were my favorite clients.
Braxton was supposed to kiss Jennica (he would only pretend to do it - no lip contact).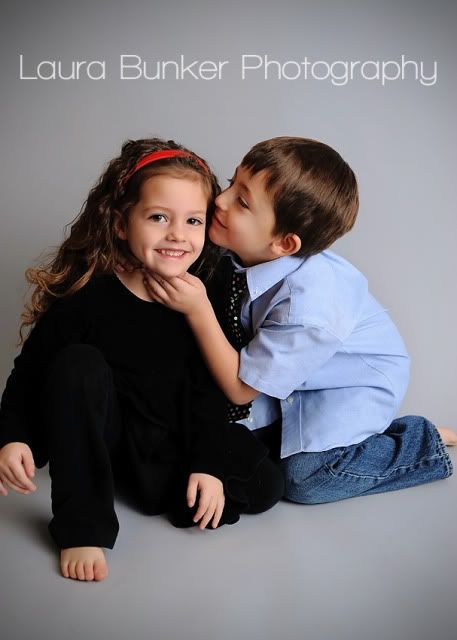 Jennica chose her outfit. Not my choice for her.
She finally put on the dress I wanted her to wear but insisted on keeping her black pants on underneath. Geesh. . . other peoples kids do what I ask them to do.