I helped with the Pumpkin walk and with Math today. Seems like her class is huge with 35 students in there. Really, her teacher needs someone in there all the time everyday. But, that's just me.
Baylee's teacher. This is her first year teaching.
Afternooner's working on pumpkins.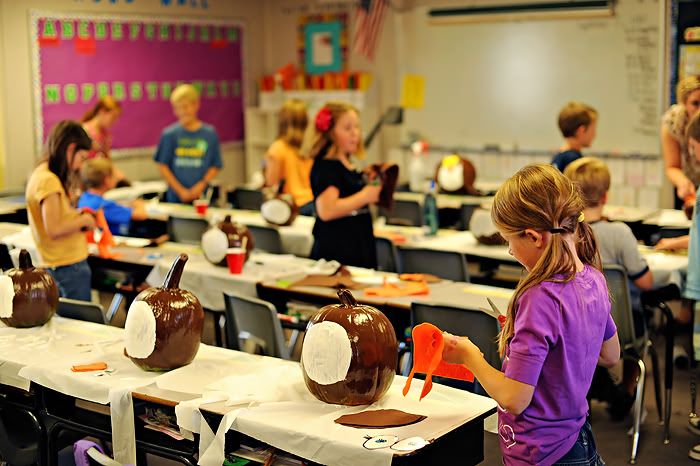 Braxton came and he did so good. He sat in his own little corner coloring the entire time. I was wishing he had somewhere to go but was pleased with his behavior so it turned out great.
Finished Pumpkins.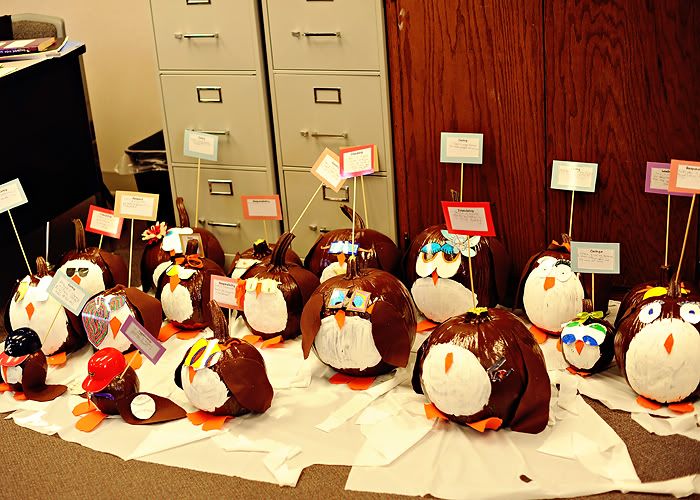 Baylee's friend Anson who was making her giggle the entire time.