I wanted to post more candid pictures of my kids. It seems like I do to many planned photoshoots and they just don't work for them. It's so much easier taking pictures of other peoples kids than my own. So I decided I would just catch them doing their every day things like taking a bath, playing with their toys or even eating dinner. It's my goal to take weekly pictures of them.
Here's to the tub. . . . hours of entertainment on long winter nights.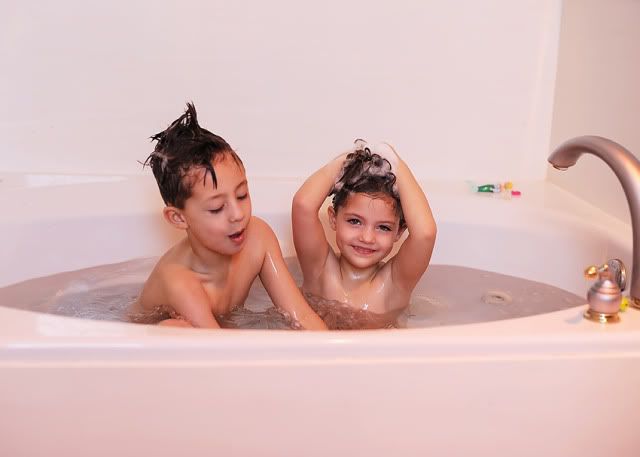 I knew that bucket wasn't a good idea.
I liked how this picture captured Braxton trying to make her feel better.