Okay, I've kind of been taking too many pictures lately. I'm bugging my kids to death. But, I really do enjoy it. In fact I love it. Otherwise I wouldn't be doing it. March is quickly coming and that is the month which I took the plunge and was mentored by someone who I thought was one of the best photographer's I knew of at the time. I learned tons from her. How to master manual settings, lighting, composition, photoshop. Since then I've done other workshops and have put countless hours into shooting and editing.
It has been an amazing journey. Sometimes, especially in the beginning I would get so discouraged that I wish I had never started. I even resigned to give up a few times. But, I guess I just love it to much. I think you have to. Unfortunately it hasn't been a profitable venture because I am always buying better equipment. Geesh, who knew that you needed lenses that could cost as much as a great camera. That was kind of a disappointing discovery. But, you might be able to make enough money to pay for your next lens that you discovered you absolutely had to have.
Anyway, to anyone trying to improve your photography skills keep working on it. It will pay off and it is rewarding in many ways.
Here's a few more of my poor kids doing their every day thing with a camera in their face. . .again. It will take some serious bribing to get them to do a real photoshoot with me. I'll save that for our yearly family photoshoot.
And to all of you blog stalkers out there - visit my photography site: laurabunker.com. For some reason blogger has really been putting this blog out in cyberspace and I've been getting tons of hits here. In fact I put a counter on three days ago and I've already had over 490 hits. So I really need to steer people towards my "real" photography blog. Please go
HERE
.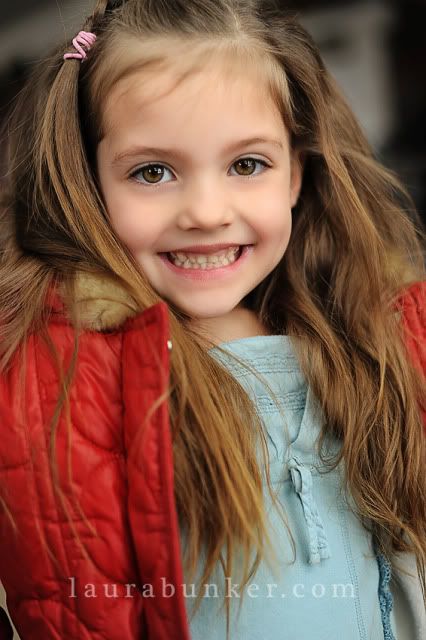 Also, if enough people are interested I might post a "helpful" photography tip on this blog about once a week. I get asked so many questions about how, why, or where to buy. Drop me an email or leave a comment if that would interest you.