My kids are loving it. We've had 70 degree weather lately and it has been wonderful. I heard a cold front is moving in tomorrow so were trying to enjoy the sun while we have it.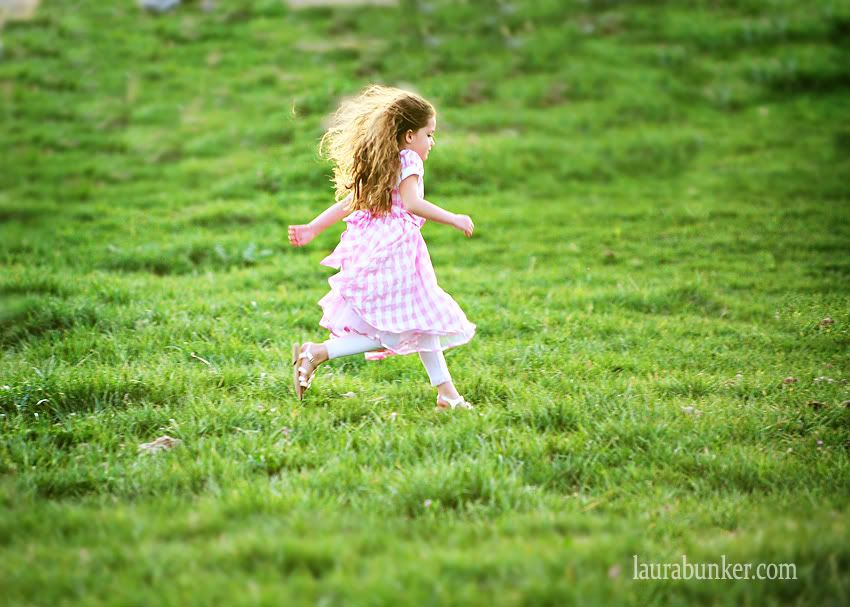 So this picture is definitely blown out. I took it in the shade with bright morning sunlight right behind Baylee. I wanted to blow out the background and expose Baylee correctly. I didn't quite land it. But, I still like the photo - because it is Baylee. It's interesting how much detail you loose when you overexpose. In reality there is a trampoline, trees, grass, bushes that are in the background.
Without a SLR camera the camera would have exposed the background correctly and Baylee would have been a dark shadow without much detail. One of the good reasons to be able to use your camera in manual is so you can expose your subject correctly and not the background.
Also, you can't pay attention to the metering line for exposure either. It's very important to check the back of your camera screen and make your own judgement - because sometimes your camera just doesn't know.