We spent some time down in Zions the last week of July. David's family rented a very nice home for a few days. And no I didn't lug my heavy SLR camera on this trip. Just used the rebel on automatic and let everyone take turns being behind the camera.
On a hike (I forgot our hiking shoes) Hiking in flip flops and sandals can cause blisters - we all found that out.
It was so pretty that it was worth it. Except that it was like 100 degrees or something.
This rock was leaking water. So cool.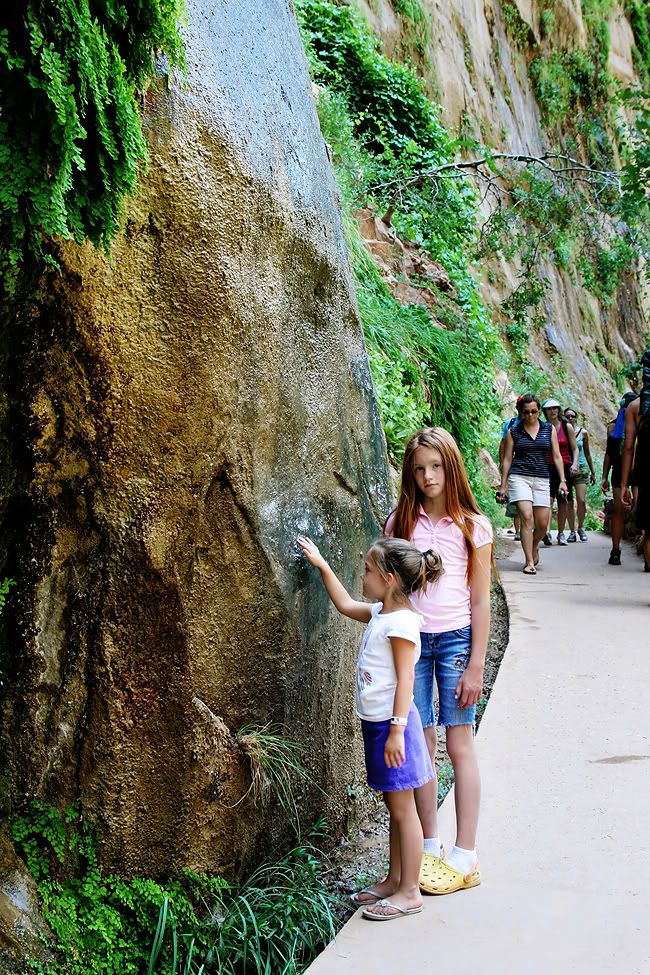 These little guys were totally not afraid of us. So funny - until we saw that sign that said "Do Not feed the Squirls" They could bite you.
Jennica with David's oldest brother Dirk from Washington.